Need To Sell Your Problem Property Fast? We Can Make A Cash Offer Today!
We buy houses for CASH and close quickly! ANY size, location, condition, or price.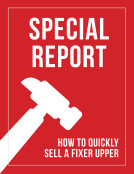 Make Me a No-Obligation Offer!
Get a fair CASH offer and FREE immediate access to "SPECIAL REPORT: How To Quickly Sell A Fixer Upper"
We buy houses Connecticut – all types and at any condition!
We Are A Real Estate Investing Company
We are Connecticut cash buyers, we buy houses renovate them and put them back in the market with the objective of improving the neighborhoods were we work. We purchase properties in "as is" conditions from home owners that want relief from unwanted real estate. If you are thinking of selling your home quickly, have a property that needs repairs, outdated, that may contain lead paint, mold or have unfortunately experienced unexpected mishap such as a flood, fire damage, structural issues, freeze damage or pest and termites, Visit https://www.cthousebuy.com/ & let us know, we can help.
A cash buyer is someone who uses his own money to purchase your property. A cash purchaser will buy your house as-is thus you do not have to pay for major property repairs. Since a cash buyer invests his own money, he can purchase your property in a short time frame that saves your money spent on holding costs, maintenance, or HOA fees.
How To Sell Your House

You can sell your house fast without using an Real estate agent, ultimately saving a ton of time and money depending on the situation. There are companies that will buy your Renton house using a straight-forward and simple process. With a direct sale, you won't have to worry about commission, repairs, cleaning-up or waiting for a buyer to come along. You will immediately know the amount you are receiving as well as the closing date . wondering when your house will sell.

We buy houses in Connecticut. Imagine selling your house in a very convenient and easy way! You do not have to lift a finger; We will do everything for you. We assure you it is easy and definitely fast. You can take our word for it or you can check the thousands of testimonials from our previous clients. We are sure they will vouch for the best experience they received from CT House Buy LLC.

Just think about all the good things that can happen when you deal with CT House Buy LLC. You can continue your daily activities and not be bothered by tedious process associated with selling a house.

Instead of wasting your time searching for the best real estate agent online, you can take your time searching for the best vacation destinations you will visit this 2018. Instead of worrying over the long to-do checklist for getting your house market ready, you can worry over the long to-do checklist of your next summer vacation. Sell my house fast in CT is no longer a problem. Happiness and relaxation more than stress and anxiety from selling your house in Connecticut.

You'd be surprised that it only takes seven minutes! It is even faster than falling in line for your daily dose of Starbucks or waiting for an Uber ride. How cool is it to sell your house that fast and swift. An average house being sold stays in the market for two to four months. You don't have to wait that long and cringe in anticipation. You don't have to be disappointed all the time from the almost-done deals.

Why won't my house sell ? – 6 Tips To Cure It

1) Get good help.
Just like before, there are novice agents and investors rushing into the booming market trumpeting that they know what they're doing.
But they don't. They're getting hit hard with the nuances of financing, deal structure, and evaluation. Seriously, chances are good that real estate is your biggest investment – don't trust just anyone's advice. If you want great results, partner with the pros.

2) Don't make too many improvements.
Too often we see over-improved properties – those where the owners have gone too far. Even with the best of intentions, exceptional craftsmanship and true artistic talent, it's incredibly challenging to exceed what the market is paying. Plus, most Home buyers want to add their own custom touches. Get rid of all the clutter and think "neutral".

3) Do make necessary improvements.
Unfixed stuff scares buyers. Show that you've been a responsible property owner and get all the little details fixed.
Don't leave gaps in the trim or plates off of the switches. Get it inspected by a professional home inspector, and show off the healthy home report. This goes a long way towards establishing confidence that they're making a good purchase.


4) Style and design matters.
Curb appeal is as important as the inside – so don't neglect one part of the property to improve the other. Give buyers a cohesive impression of great style. Paint the walls, update the landscaping, and most of all – keep it immaculately clean. Consider hiring a professional designer to help tastefully stage the property.

5) Pricing matters a lot.
If you're getting a lot of showings but not a lot of offers, you might not be too far off in price. If your best efforts to advertise your property aren't making the phone ring, you're probably overpriced.

Our experts will give quote you a fair offer you will find hard to refuse. We buy houses in Connecticut.You don't even have to Google how to "sell my house fast in Connecticut " to get the best tips and strategies. Our service is simply the best! It saves you time, effort and money too.
Benefits of Working With a US
No Repairs Required

No Waiting for Months

Hassle Free Transaction

Get Your Cash Within 10 Days
Click here to find a reputable cash buyer in your area.

We buy houses in Connecticut in Shelton CT and New Haven County,